App design
Great apps strengthen bonds with customers; bad ones send them running. With our expertise in design and tight-knit collaboration with leading app development partners, your customers won't be going anywhere else.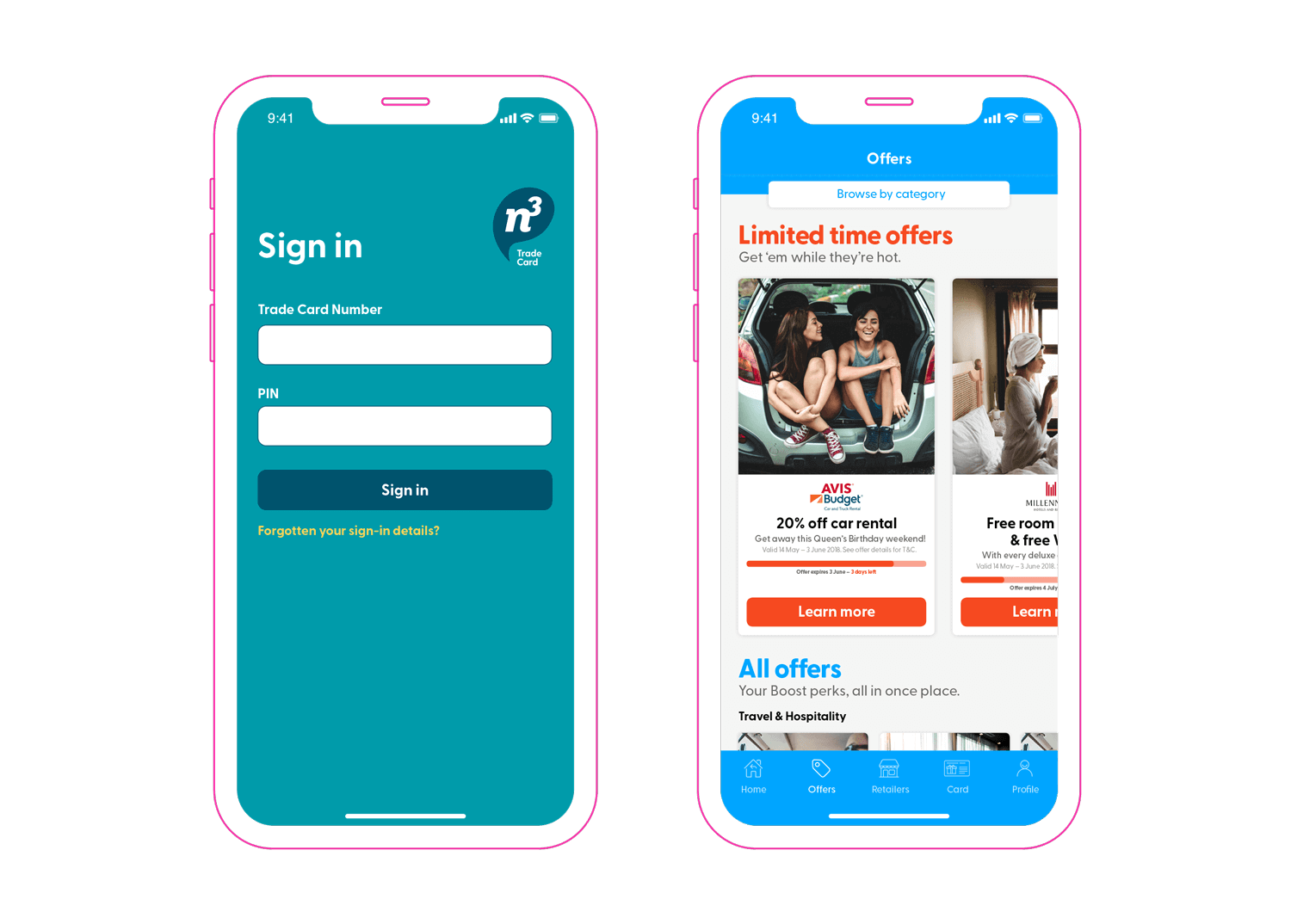 Summary: the quick version of this page
We design apps using industry standard tools and collaborate with our trusted network of app creators to build and ship the final product. Our app designs are faithful to your brand and are true to our design MO – elegance and simplicity above all.
Enhanced customer connections
An app provides a direct and convenient channel for customers to engage with your brand, allowing for personalised experiences and targeted promotions that are not achievable with a standard website. By utilising device features such as GPS and cameras, an app can also serve as the ideal customer service tool, allowing customers to find your stores or add images to a customer support query.
Your brand in their pocket
The presence of your app on a user's phone or tablet serves as a constant reminder of your brand. Features like push notifications allow for timely communication directly with your customers, making an app the ideal platform for keeping customers informed, engaged, and connected with your brand.
Our collaborative approach
Our focus is on the visual design of apps, making sure your brand is reproduced effectively. If you have an app developer already lined up, we can supply design files in industry-standard formats.
If you'd like us to manage the whole app creation process, we tap into the specialised knowledge, skills, and experience of our network of app developers – experts with a deep understanding of mobile app coding, testing, and deployment. From the initial design concepts through to final deployment to the App Store and Google Play, we can oversee the whole process, ensuring a faithful representation of your brand and a smooth and hassle-free experience for you.
Do you really need an app?
It's our expert opinion that for most brands, marketing budgets are better invested in optimising websites for smartphones and tablets, unless there is a business requirement to utilise app-only features such as GPS or push notifications. Apps involve significantly higher ongoing maintenance costs when smartphone and tablet devices are released and operating systems are updated, whereas websites have a shelf life of many years.
Our app design services include:
Wireframing
Full app design
Collaboration with expert development partners
Price calculator: Get an instant price indication for your project