Web design
As the face of your brand online, your website should be beautiful – but also responsive, easy to use, and Google-friendly. Give customers a reason to remember your brand.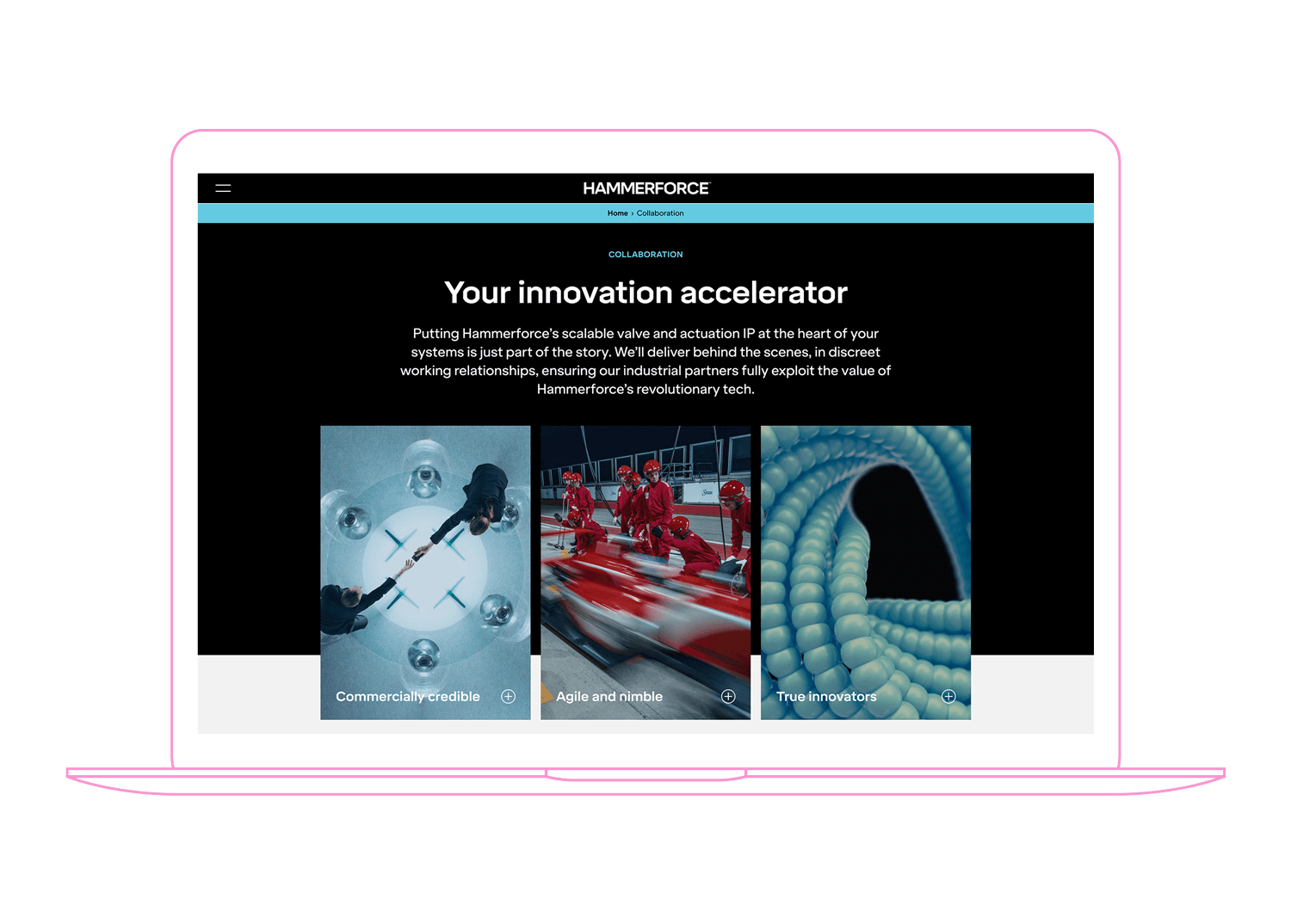 Summary: the quick version of this page
We design websites that represent your brand effectively and faithfully online, with a focus on the end user. Our MO is simplicity and elegance and we're not afraid to say no to implementing website features that users hate, like pop-up subscription forms and intrusive cookie banners.
Every shape and size
We design websites for businesses of all sizes and all types, whether it's a full corporate website with hundreds of pages or a small landing page with a single-minded goal.
Our core expertise is in creating high-performance websites on established CMS platforms like WordPress. We also excel at creating smaller one-off websites for specific product launches or brand campaigns.
Bespoke, to match your brand
We create bespoke designs for every website we build. In today's saturated online landscape, having a distinctive design sets your website apart from the competition, increases brand recognition, and enhances your website's overall impact.
A bespoke design also aligns with your brand's existing identity to create a seamless brand experience across all touchpoints. This instills trust and familiarity among users, reinforces your brand's credibility, and makes it easier for website visitors to recognise and remember your website.
Our designs are created with a deep understanding of your target audience, what they need to achieve on your website, and the experience for them while doing so. The result is an intuitive and seamless browsing experience for your customers.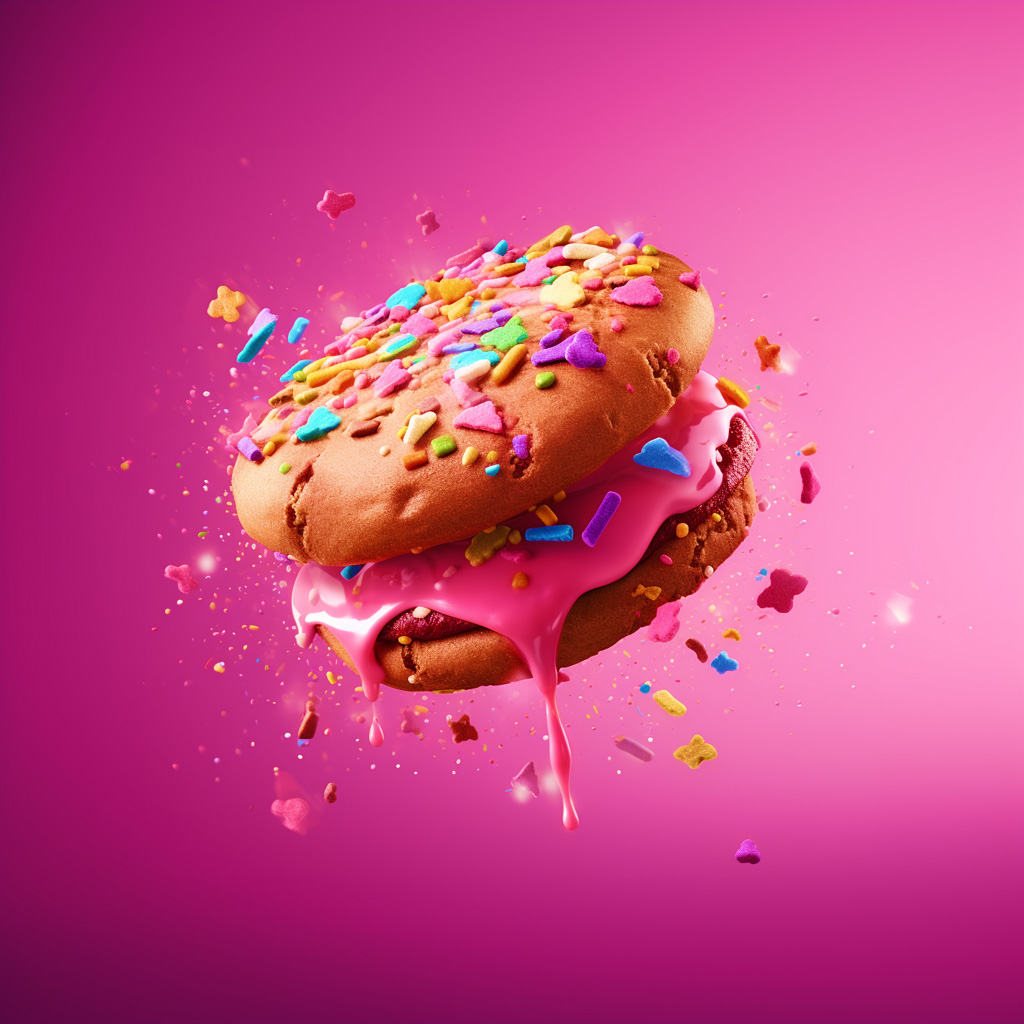 We put the user first, always
We believe that a user-centric approach to web design is essential to creating meaningful and enjoyable online experiences. When designing websites, we prioritise usability, simplicity, and elegance to ensure that visitors have a seamless and delightful journey from start to finish. This sometimes means saying no to client requests for things like email subscription pop-up boxes or intrusive cookie banners. Instead, we opt for more subtle and user-friendly approaches, and we only use them when strictly necessary.
This approach of maintaining a clean and clutter-free design allows users to focus on the content they came for, leading to longer website visits, increased conversions, and ultimately, happier customers.
Hyper-personalisation
Basic personalisation is widely prevalent in email and SMS marketing and is somewhat expected by customers when they receive communications from a business. However, for most businesses, personalisation starts (and stops) with the basics – emails saying "Hi [Firstname]" or posted letters that advertise a generic website.
We take personalisation a giant leap further, with campaigns that span print, email, and web, combining multiple customer data points to create truly personalised experiences. We call it hyper-personalisation – you can call it getting more results from your campaigns.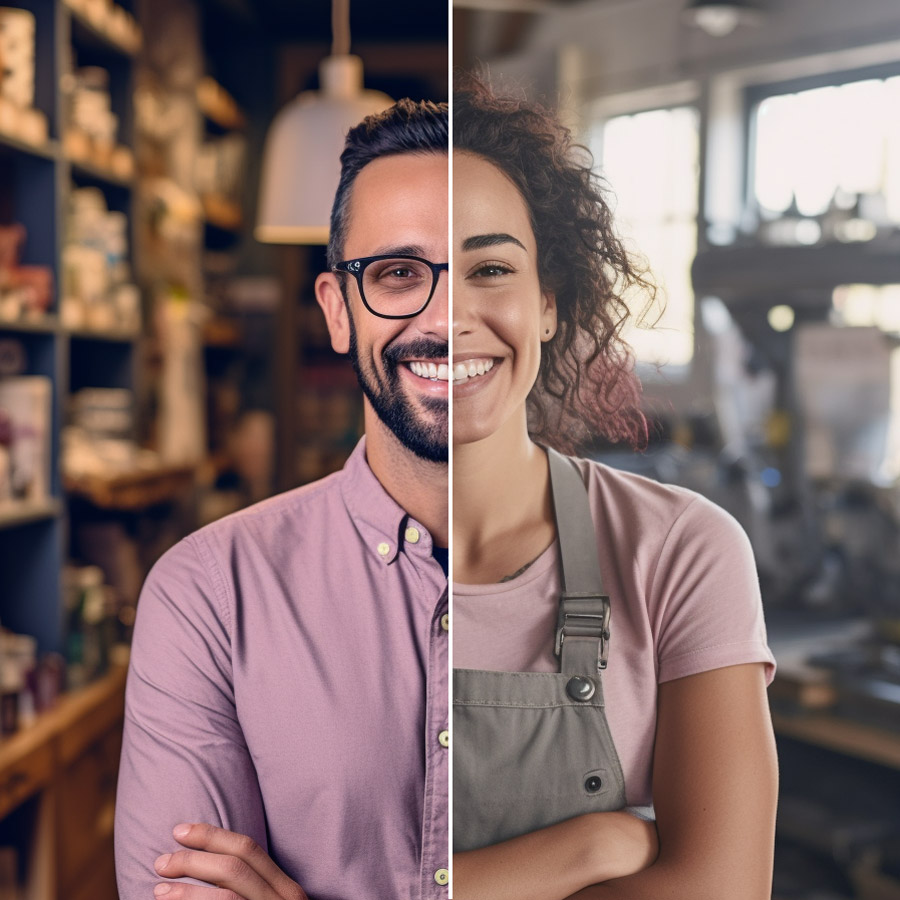 How does it work?
Our approach uses either print or email as the starting point, or both. Your customers receive a printed DM or an email that is personalised with multiple data points, such as their name, business name, and content that is generated based on the customer data you already have on file. Examples are a servicing plan based on the model and year of car they drive, or a list of products that complement something they've already purchased from you.
From there, your customers simply scan a printed QR code or click through from an email to view a hyper-personalised landing page, pre-populated with their information. By pre-filling as much information as possible, you create a more tailored and convenient experience, improving user satisfaction and ultimately increasing conversion rates.
Our web design services include:
Full UX design
Full UI design
WordPress websites
Landing page design
Responsive by default
We always design with SEO in mind
See also:
Websites we've designed recently
Price calculator: Get an instant price indication for your project