Hammerforce is a global valve and actuation IP-company with a green power solution delivered via a unique partnership model. We designed and built their website.
We've had the privilege of collaborating with Hammerforce for several years. Our most recent project involved redesigning their website to align with their current business objectives.
We chose WordPress as the platform for the Hammerforce website, primarily for its robust built-in SEO features and its versatility when integrating text, images, and video content. WordPress also allows us to add new features over time, including a planned news section.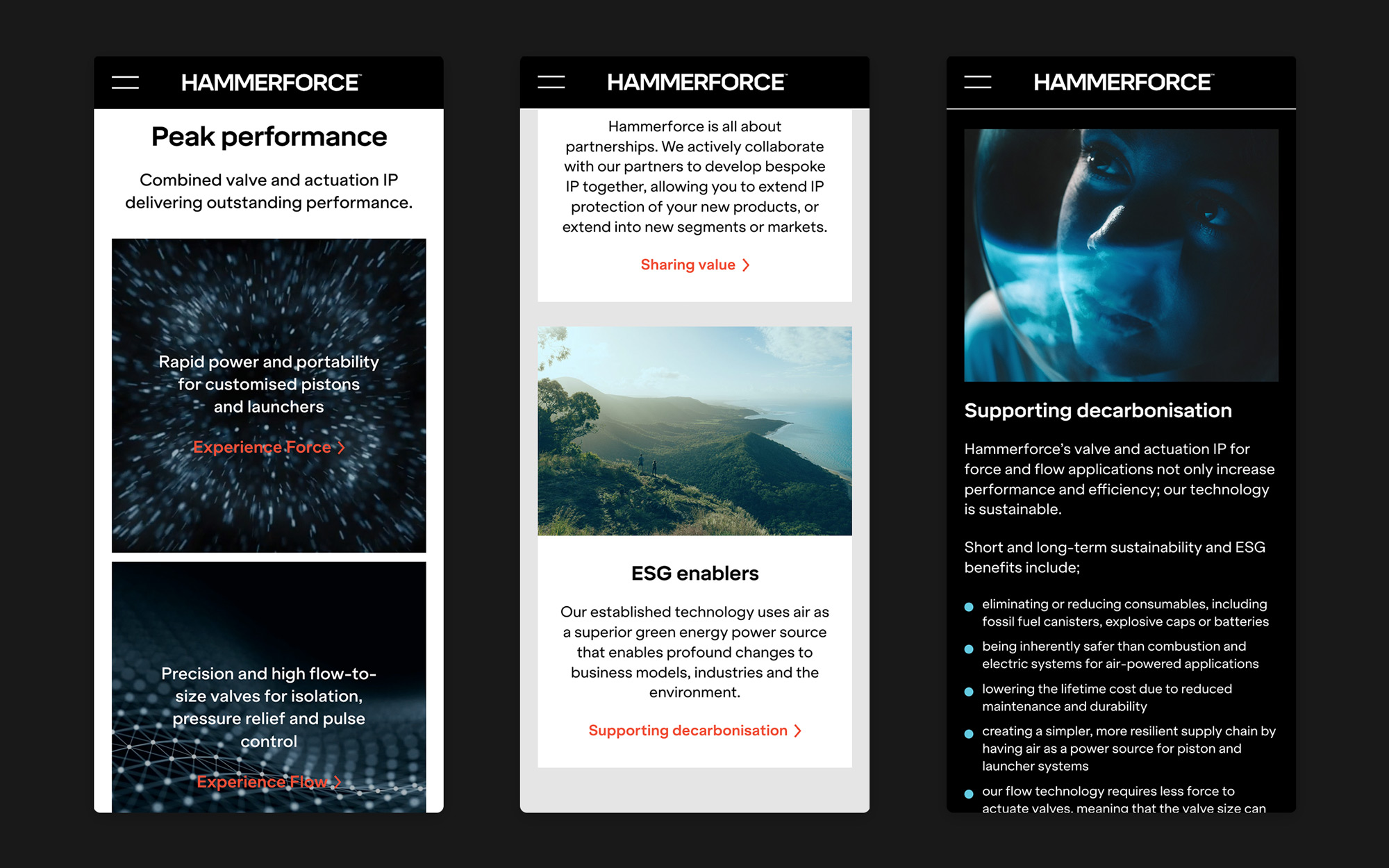 Project highlights
WordPress website
Full website design and build
Inline videos with adaptive streaming technology for fast loading times
Expertise we provide to Hammerforce
Like what we do for Hammerforce? Get an instant price indication for your project now.