Maven Associates are a leading civil engineering and land development consultancy, with offices located throughout New Zealand and projects spread all over the country. We designed and built their online home.
We've worked with Maven for several years, having created the previous version of their website in 2018. When it was time for a visual refresh, we were all too happy to work with Maven to modernise the brand and website to ensure they remain at the forefront of their industry.
We introduced new typefaces for headings and body text. The heading font is the epitome of modern, with clean, sharp lines. Combined with high quality imagery, the overall visual presentation is one of a professional and expert company.
One challenge was that by nature of Maven's wide range of projects, website imagery was not of a consistent size or aspect ratio. To solve this, we custom-built an image slider that adapts to images of any size, showing an on-brand topographic map design element where required to "fill in the gaps". The result is a consistent user experience, with the image area remaining the same size as the user clicks through the various images.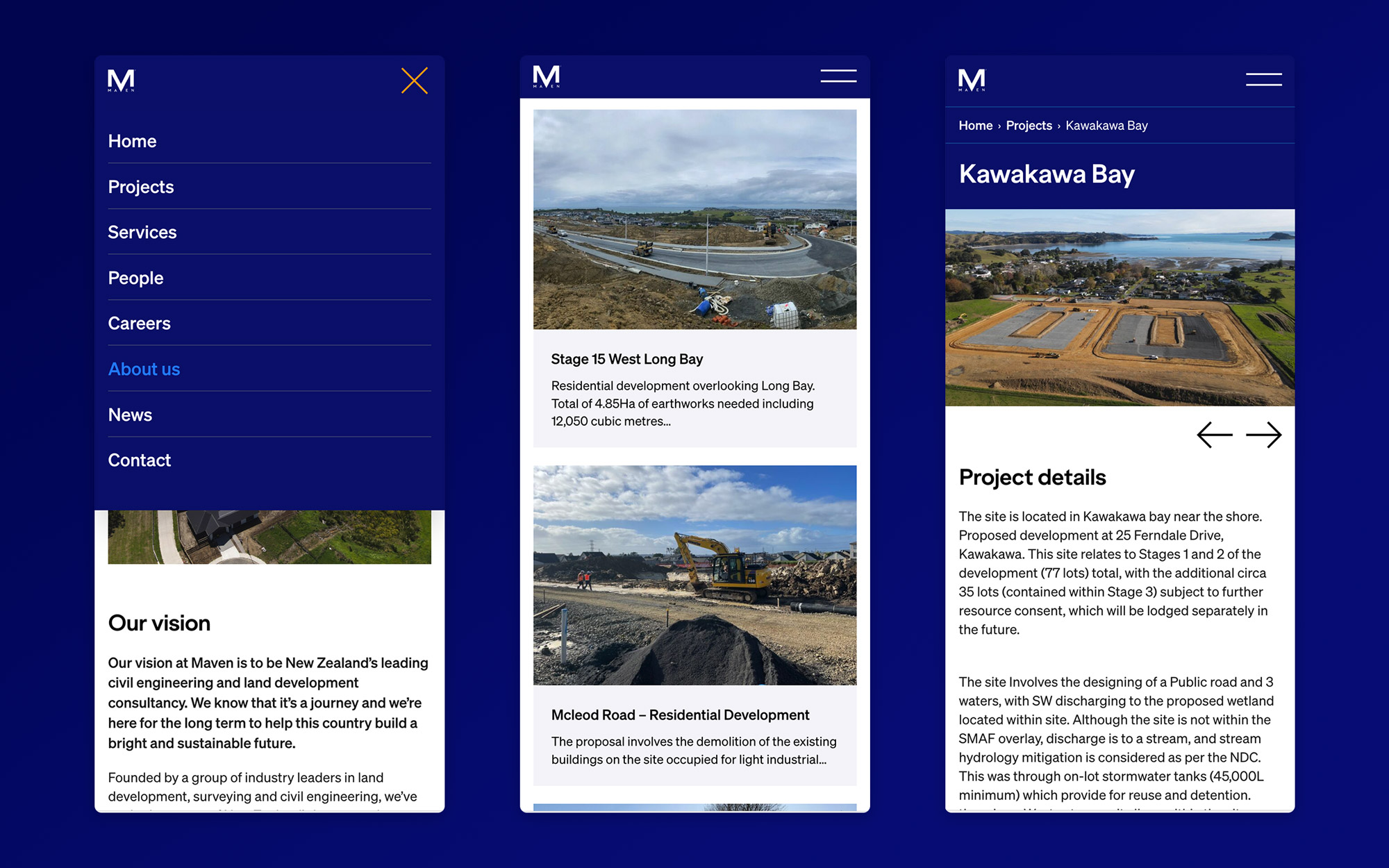 Project highlights
WordPress website
New typefaces for brand
New colour palette for brand
Custom-built image galleries that adapt to images of any size
Interactive New Zealand map showing Maven office locations
Mobile optimisation for customers on-the-go
Expertise we provide to Maven
Like what we do for Maven? Get an instant price indication for your project now.