We crafted a highly-converting landing page for n3's latest customer acquisition campaign.
n3 is a business buying group based in New Zealand. We've worked with n3 for many years, creating full websites, campaign-specific landing pages, email marketing, and online advertising.
The brief for this project was to create a landing page for new customer ("Member") acquisition, with a focus on generating qualified leads for the n3 sales team.
Lightning-fast load times
Speed is crucial in crafting landing pages, and we consistently meet this requirement. In this project, we achieved an outstanding page performance score of 99% according to Google's PageSpeed Insights tool, the industry benchmark for website assessment. Gaining the final 1% is nearly impossible when utilising analytics and tracking scripts, essential for campaign and lead source analytics.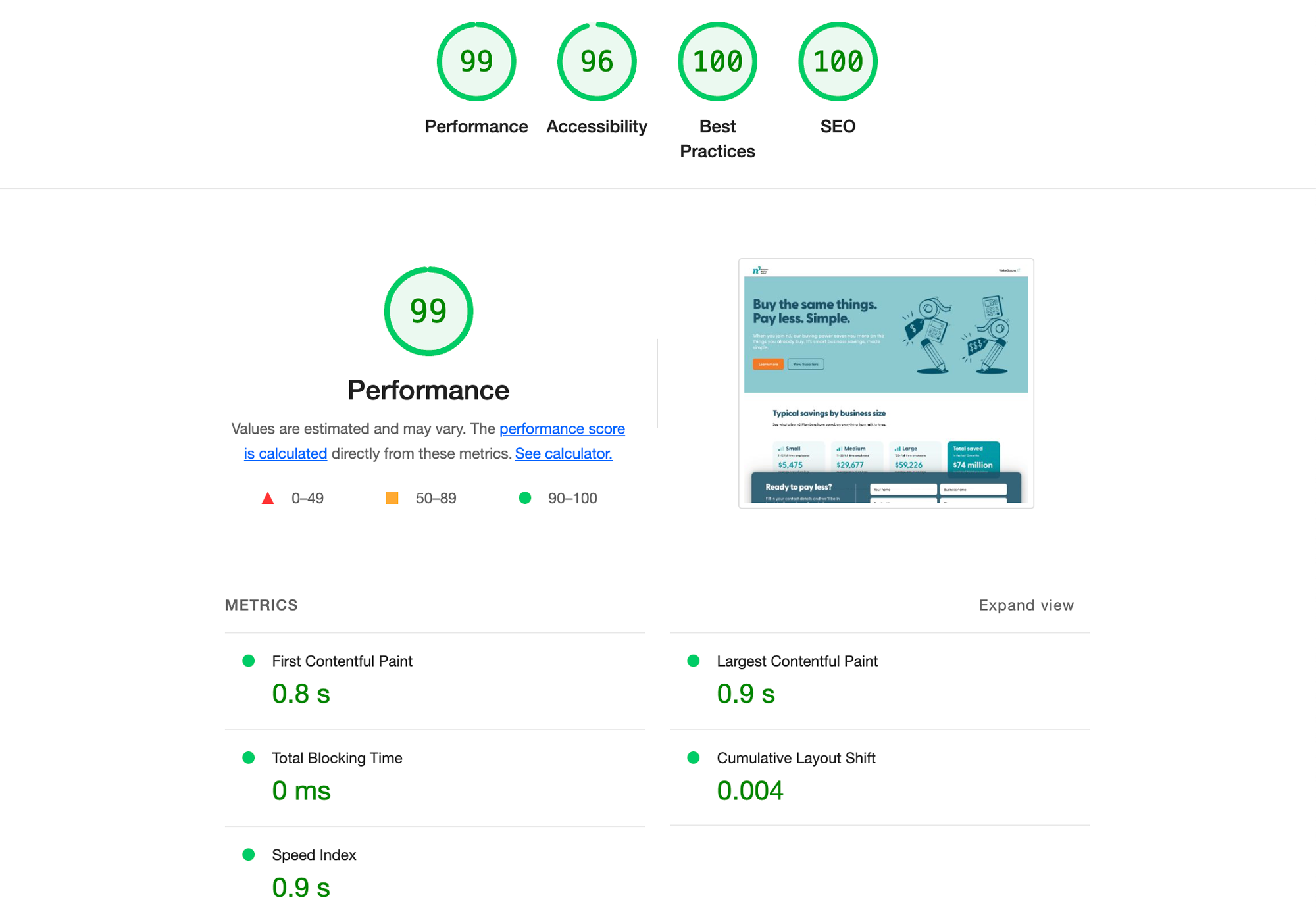 Remarketing ad banners
Traffic was generated for the landing page via offline channels including outdoor and print advertising, as well as through n3's partner businesses. To bring back users who visited the landing page but didn't complete an enquiry form (in other words, did not convert), we created ad banners to be used with Google Ads remarketing. We created these as two-frame animated banners to convey a lot of information in a relatively small size.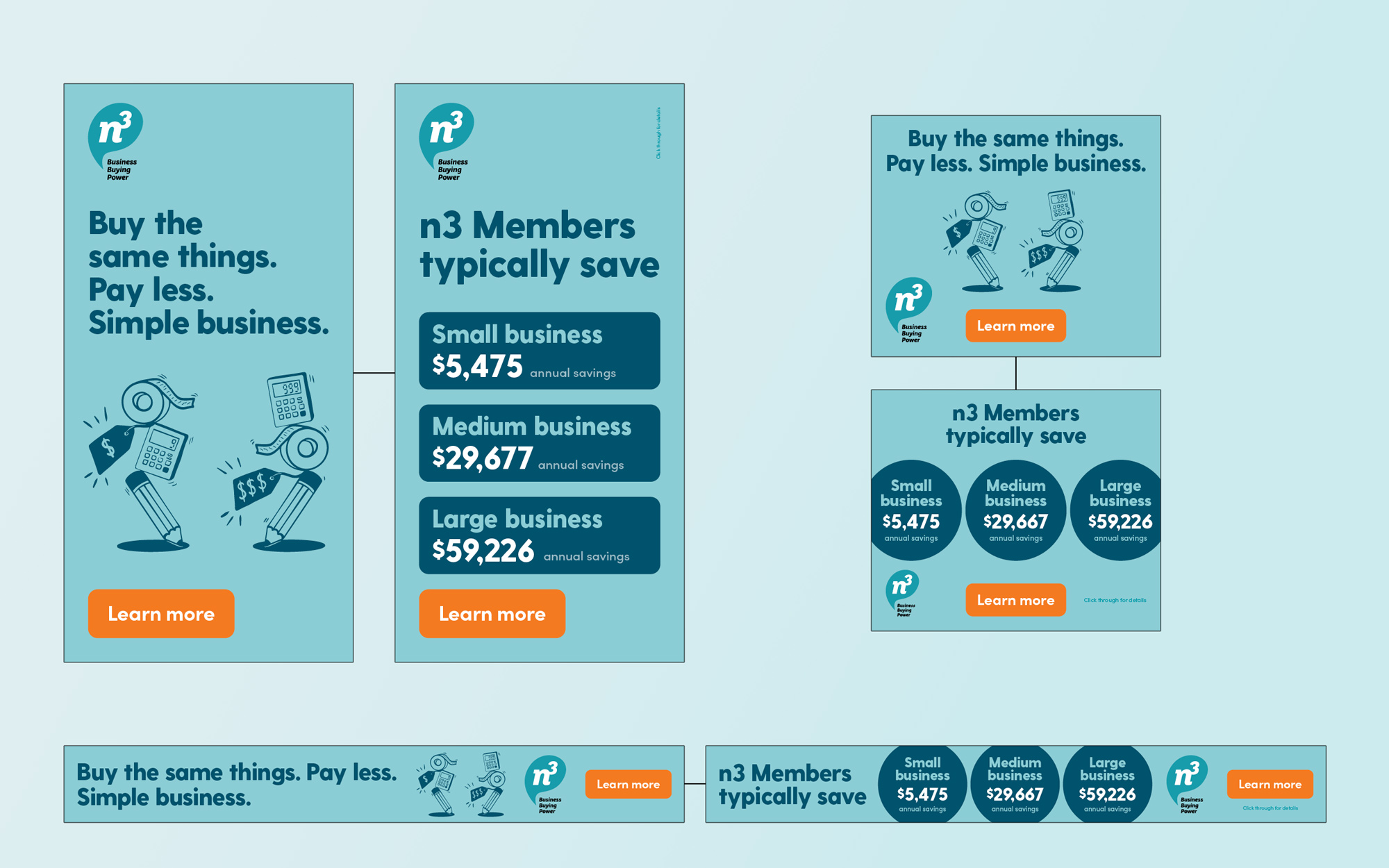 Project highlights
Custom-built, bespoke landing page
Enquiry form optimised for campaign
99% page speed score for lightning-fast load times
Ad banners for remarketing
Expertise we provided for this project
Like what we do for n3? Get an instant price indication for your project now.