We designed and built a dynamic new website for n3 Hub, a leading New Zealand enterprise specialising in a Customer Data Platform (CDP) and Marketing Operations (MarOps) services.
Tailored to meet the needs of major corporations across New Zealand and Australia, the website showcases the cutting-edge nature of n3 Hub's offerings.
We built the website on WordPress, allowing the n3 Hub teams on both sides of the Tasman to manage the website's content at their own discretion without incurring further costs.
Customer journeys, explained visually
The homepage instantly engages visitors with a clear visual narrative of a customer journey, articulated through stylised diagrams. This highlights the sophisticated capabilities of the n3 Hub CDP, showcasing how it orchestrates complex data into coherent marketing and communication strategies.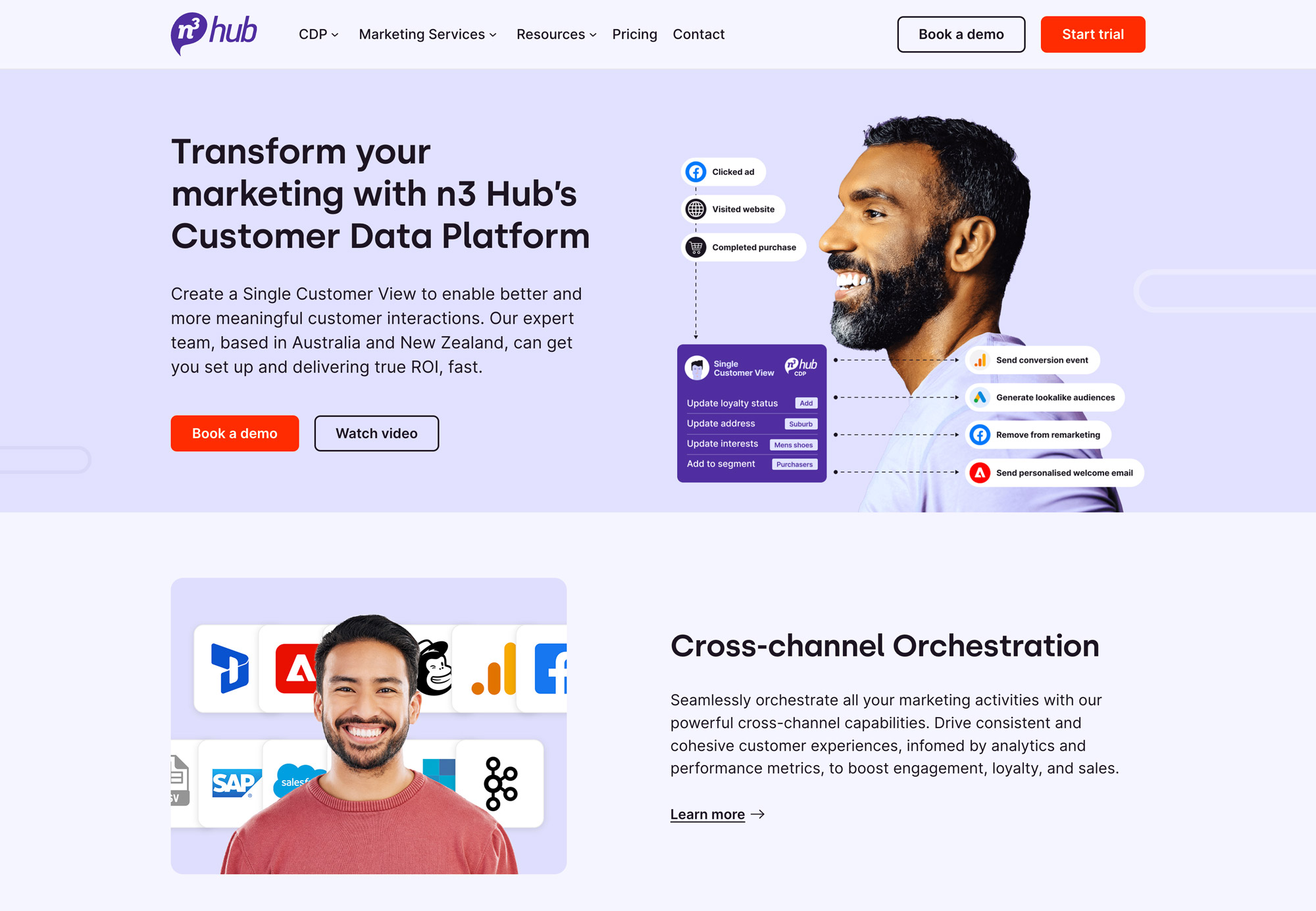 Full project management
We were tasked with a complete website design and build, with draft text/copy and a general direction being the only things supplied by the client. To elevate the content, we collaborated with local copywriters, ensuring that the narrative was polished and resonated with the discerning needs of large corporates and enterprises in New Zealand and Australia.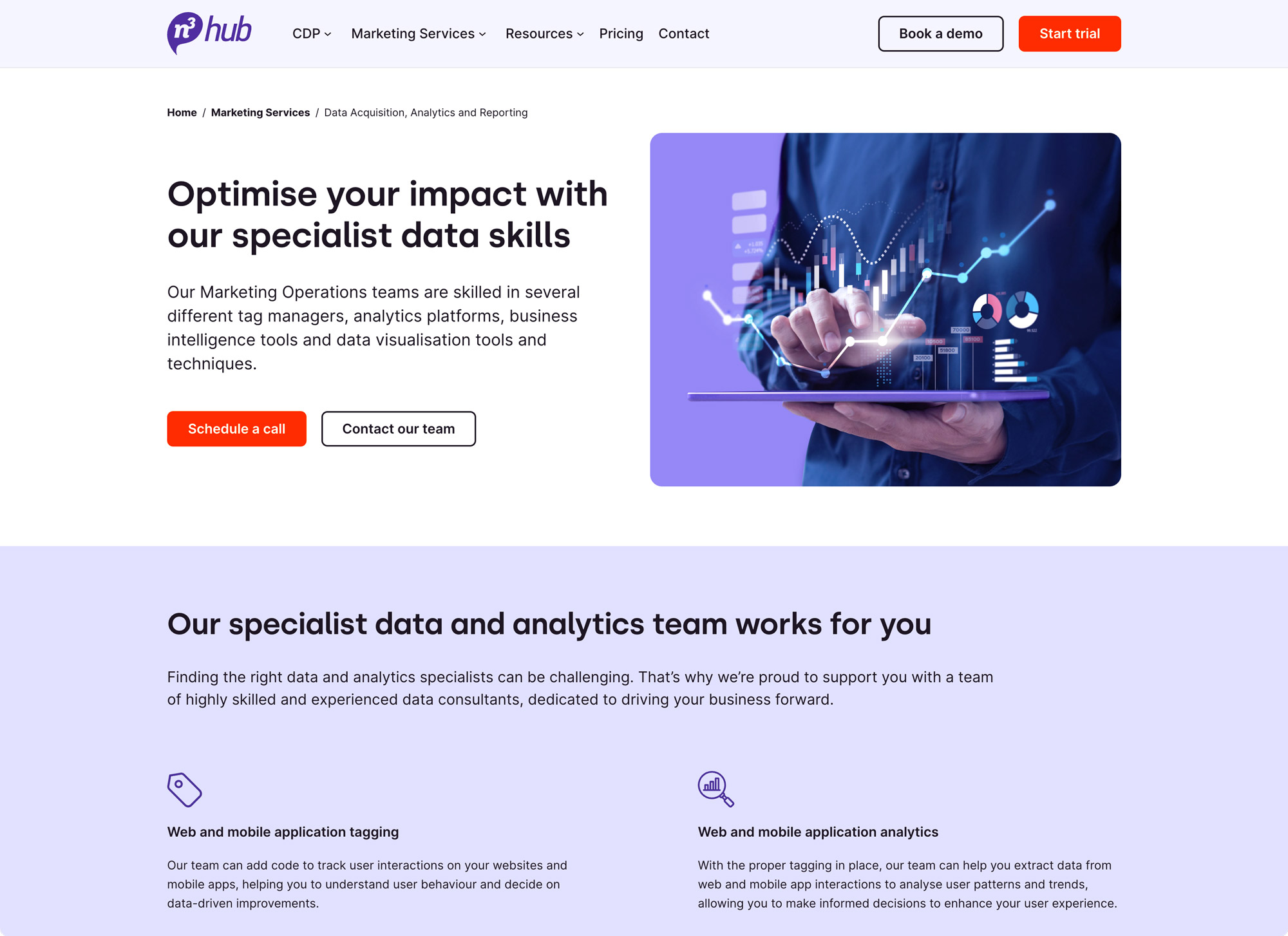 Streamlined landing pages
We built dedicated landing pages within the WordPress framework, each embedded with HubSpot lead generation forms that seamlessly blend with the n3 Hub site design. To enhance user engagement and retain a focus on conversions, these pages feature a streamlined navigation bar, minimising distractions and guiding visitors towards the desired action.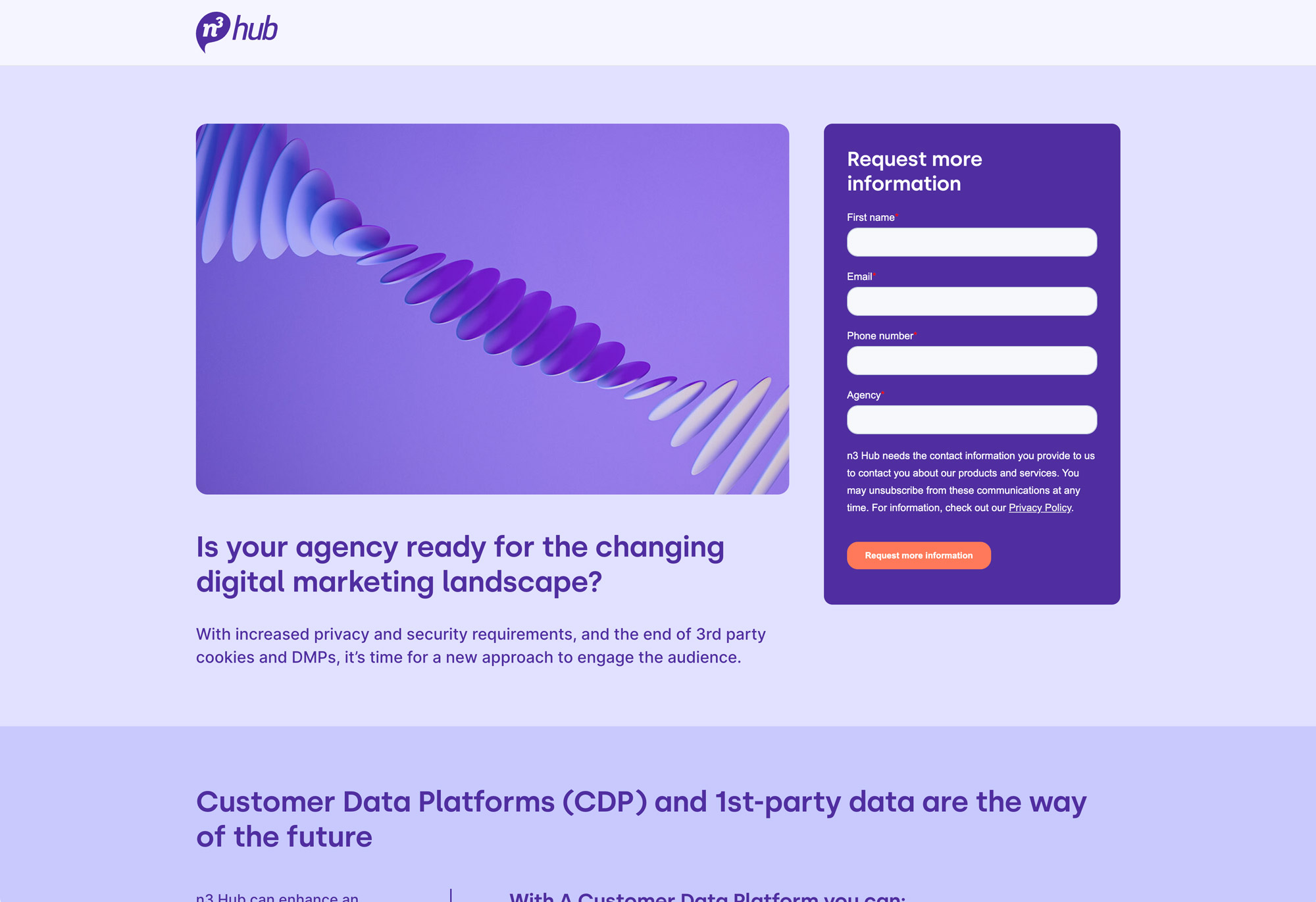 Early feedback from the client has been overwhelmingly positive. The n3 Hub team appreciates the WordPress platform for its straightforward editing capabilities, noting it as a marked improvement on their old website.
Project highlights
Full website design
Full WordPress website build
Copy written by local experts to match target audience
Streamlined landing pages with a focus on conversions
Embedded HubSpot forms to feed lead-gen data through to HubSpot
Expertise we provide to n3 Hub
Like what we do for n3 Hub? Get an instant price indication for your project now.