We designed and built a new website for St Cuthbert's College to support their mission of Making Girls Amazing.
The website features captivating photography and user-friendly navigation, ensuring an engaging experience for students, parents, and faculty members. We delved into the school's history, traditions, and academic programmes to integrate them into the website's design, fostering a sense of pride and belonging.
We were fortunate to have access to an existing College library of incredible photos and video content, which we used to great effect throughout the website. Large, full-width header images adorn key internal pages, setting the scene and giving the user a feel for the St Cuthbert's experience.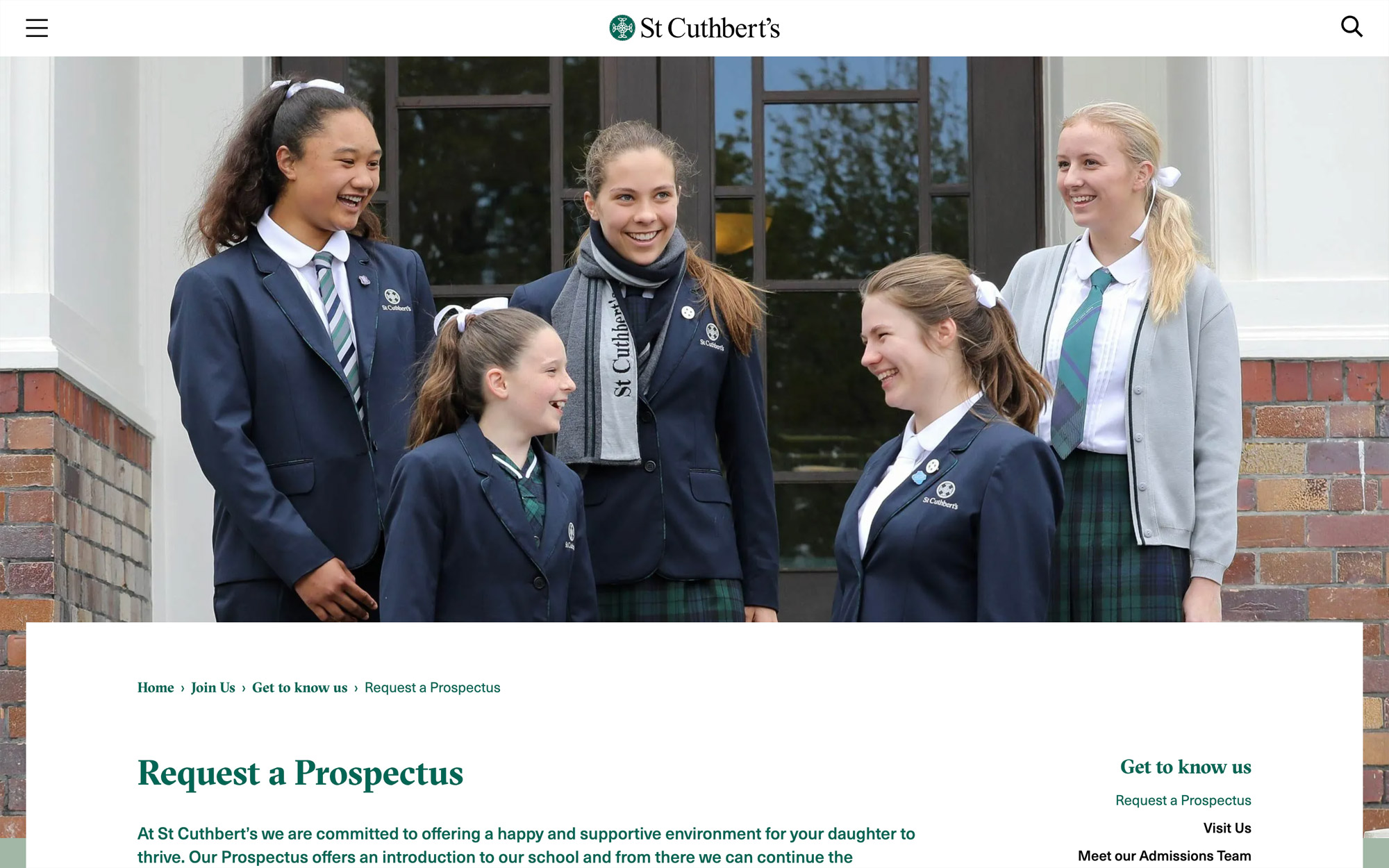 When we built the website structure and designed the various page templates, special consideration was given to content flexibility, as some pages have large amounts of text content. It was our job to ensure that pages look great whether they have two paragraphs or twenty.
For ongoing content edits, we provided training to empower the St Cuthbert's College team to add and edit content themselves (which they found a breeze thanks to the intuitive WordPress editing system!). This ensures that the content on the website is always up-to-date and accurate.
Project highlights
WordPress website
Full website design and build
Versatile page templates to suit varying page lengths
Training provided for client to make content updates
Expertise we provide to St Cuthbert's College
Like what we do for St Cuthbert's? Get an instant price indication for your project now.