When their previous online platform was discontinued, we stepped in to re-build the online home for Youngman Richardson Co., New Zealand's number one construction equipment specialists.
Youngman Richardson Co. (affectionately known as "YRCO") is a fully New Zealand owned private company that has been serving the construction, hire and agricultural industries for over 40 years. YRCO sells and services equipment from huge international names including KATO, Genie, Mikasa, and Husqvarna to name just a few.
YRCO had been running their website on Adobe Business Catalyst, an enterprise-level web platform that was somewhat abruptly discontinued in early 2020. At Mix Digital we had been managing the content on YRCO's website for several years prior to the Business Catalyst platform's sunsetting, after it was initially set up by another technology vendor. So, when Business Catalyst was no longer a viable web platform, YRCO gave us the opportunity to completely re-design and re-build their website.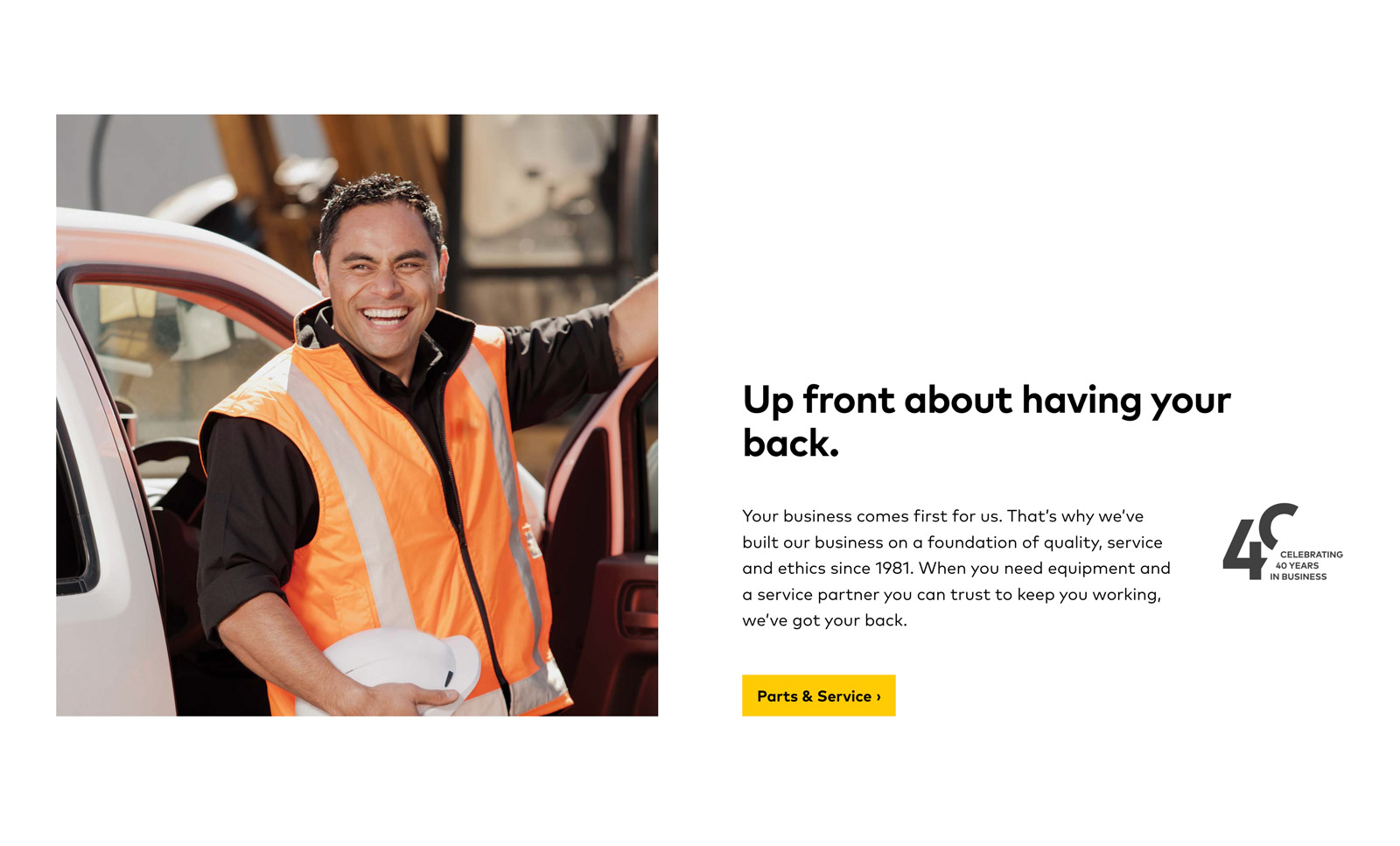 Having worked with YRCO for several years, we had (and still have!) a deep understanding of their digital marketing and online requirements. When it came time to re-build their website, we knew WordPress would be a perfect fit. The breadth of YRCO's huge product catalogue – spread over dozens of categories and sub-categories – would easily be handled by the WordPress platform, and the user-friendly editing capabilities would allow the YRCO team to make updates that previously required considerable amounts of our expert time.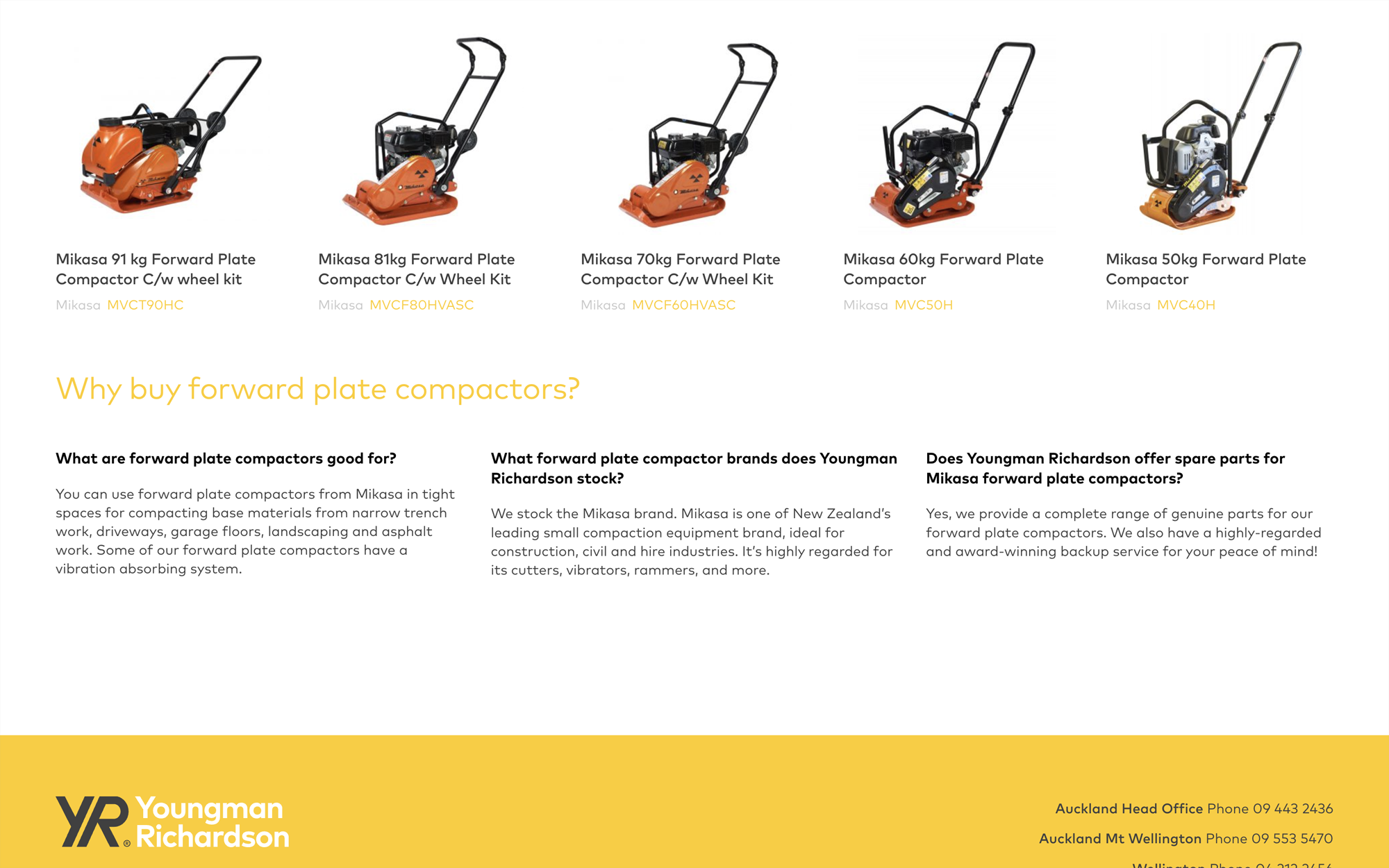 We gave huge consideration to the design of product pages, with many variations and layouts created during the web design process, eventually landing on a page design that emphasises product imagery, the logo of the product's brand, as well as model numbers and product descriptions. The image area is flexible in size to best showcase the product no matter its dimensions, so images look great whether they're wide, square, or tall.
Breadcrumb navigation on every product and category page ensures that users are always able to find their place in the product hierarchy. This is especially important for users arriving direct to a product page from a Google search, as they're instantly able to see where the product sits and are encouraged to explore the other products in the same category/categories.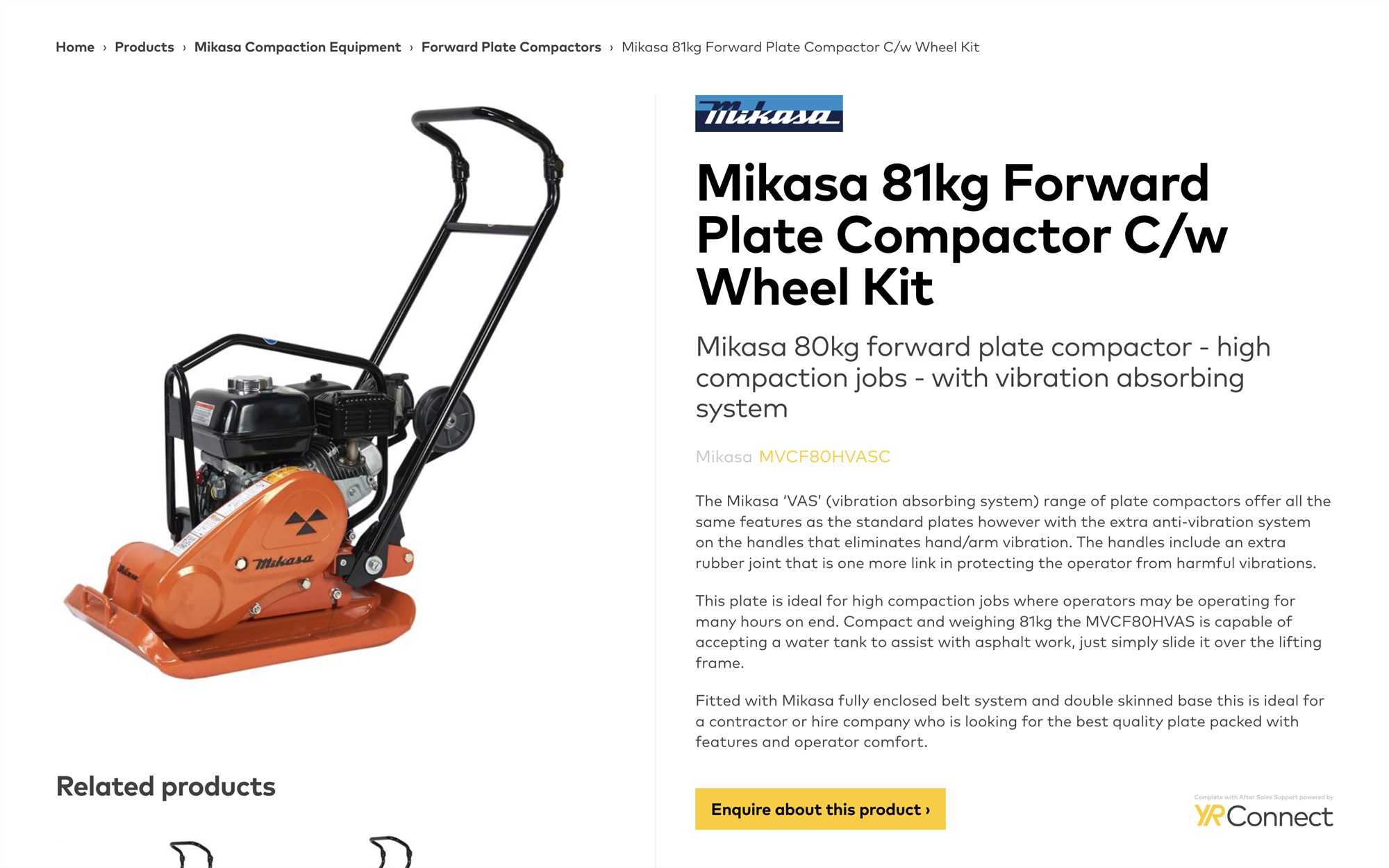 Every product page features a visually distinctive enquiry button, which opens an overlaid enquiry form. Key details are pre-populated so users don't need to type in the name of the product or its product code, completely preventing miscommunication between the customer and the YRCO team.
These enquiry forms use smart routing to determine who receives the enquiry at the YRCO end, based on factors including product categories and the customer's region. This ensures the enquiry goes to the ideal person – an expert in that product category and located nearby to the customer.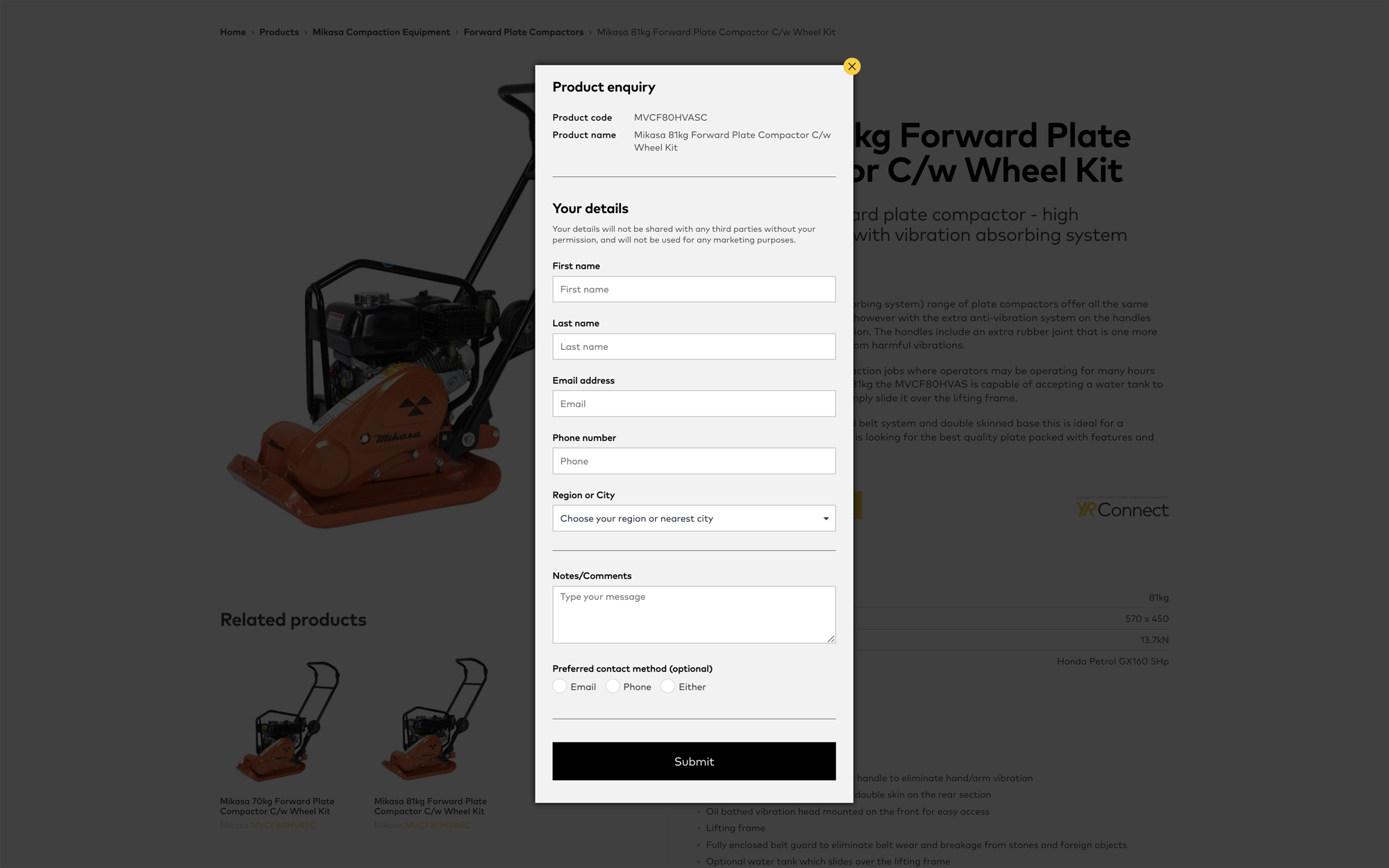 Many of YRCO's customers access the website on mobile, from the job site or on-the-go. We refined the mobile layout to give them quick access to products, again using product imagery as the main focus of product detail pages.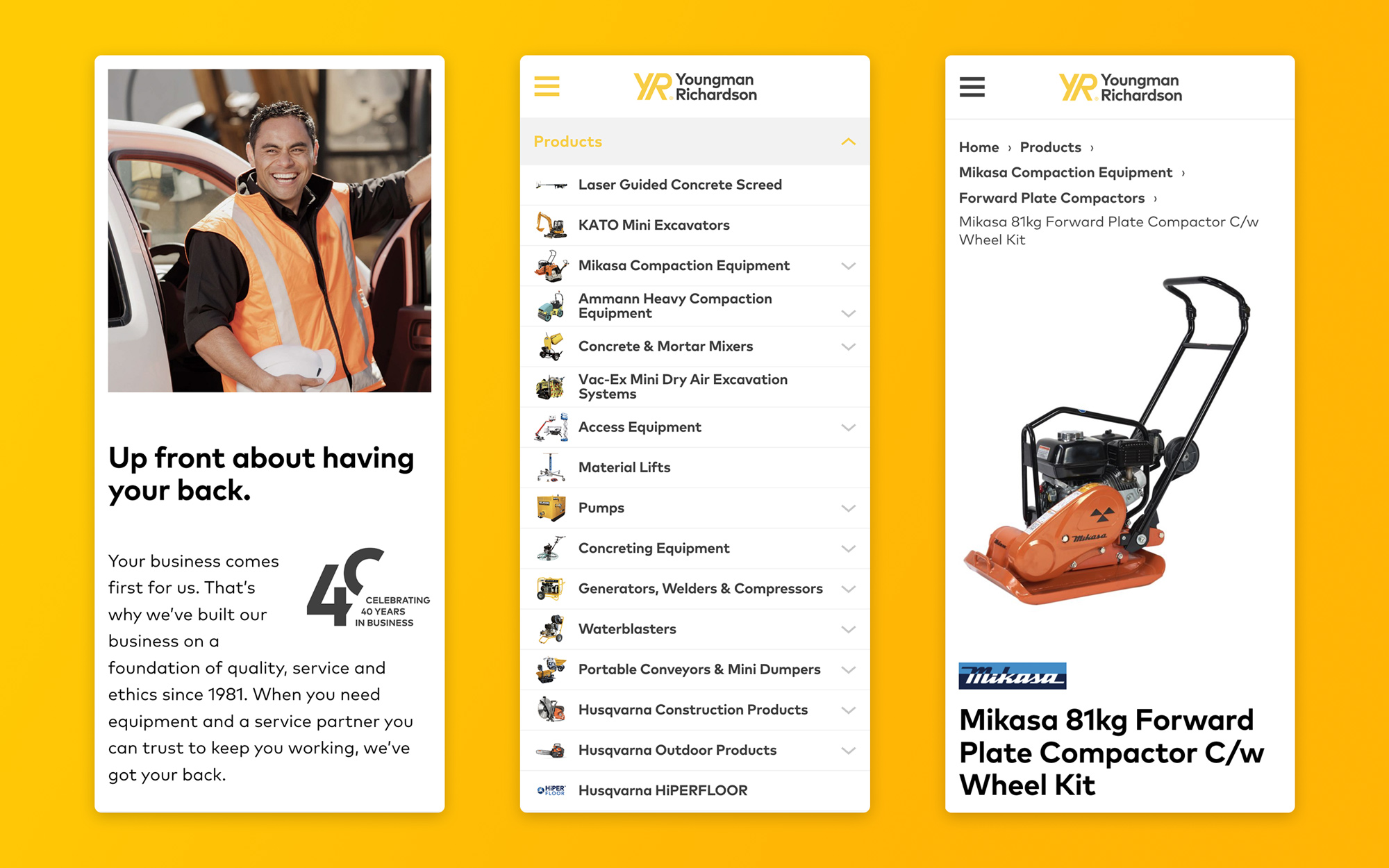 Project highlights
WordPress website
500+ products, 100+ categories
Product enquiry system with smart routing
Mobile optimisation for customers on-the-go
Expertise we provide to YRCO
Like what we do for YRCO? Get an instant price indication for your project now.