We re-built the online store for St Cuthbert's College uniforms, with a completely custom WooCommerce theme.
Black Watch House is the name of the online store, the name coming from the "black watch" tartan that adorns the uniforms. Because of existing integrations with the St Cuthbert's intranet and other systems, WooCommerce was the required platform for the store.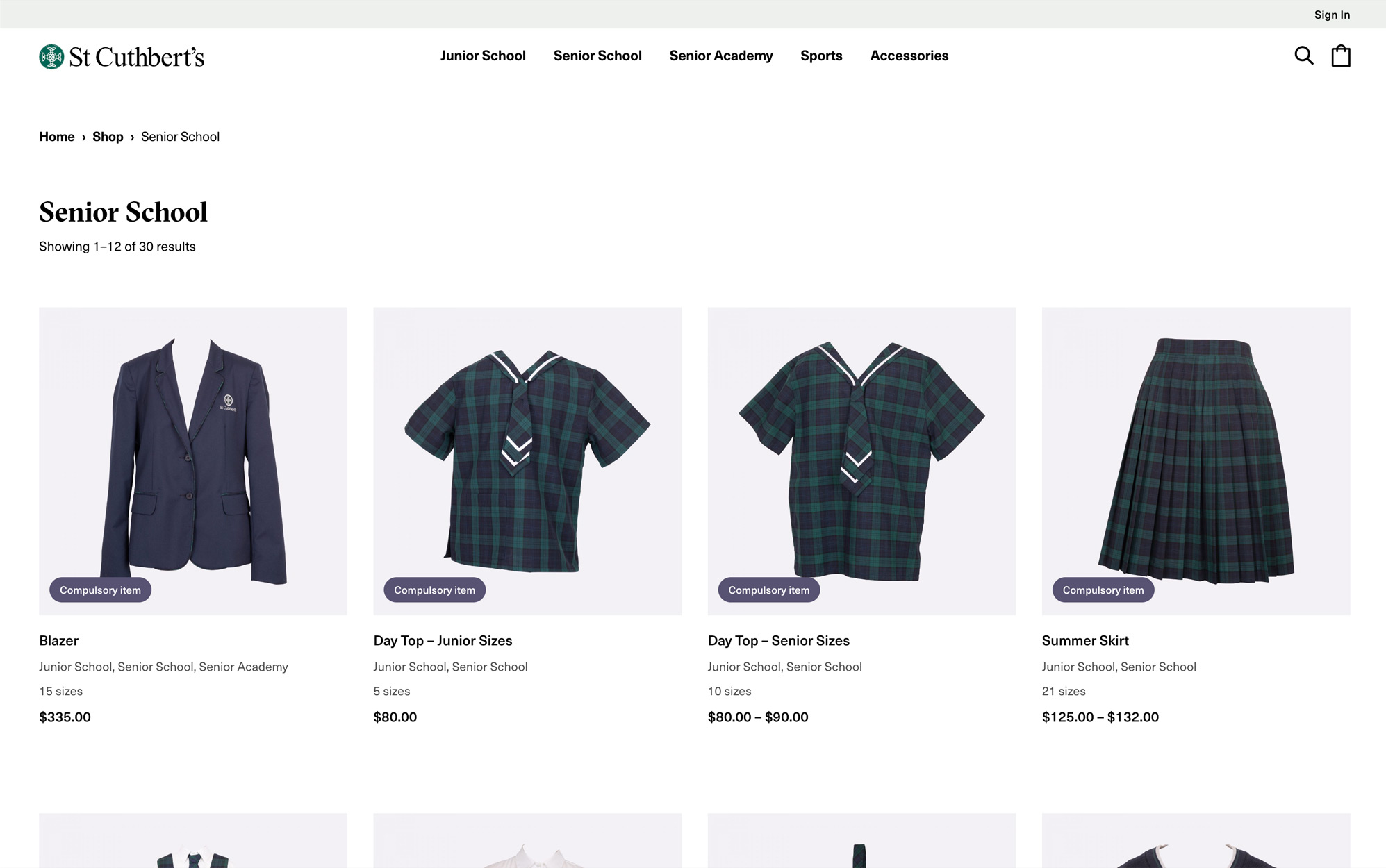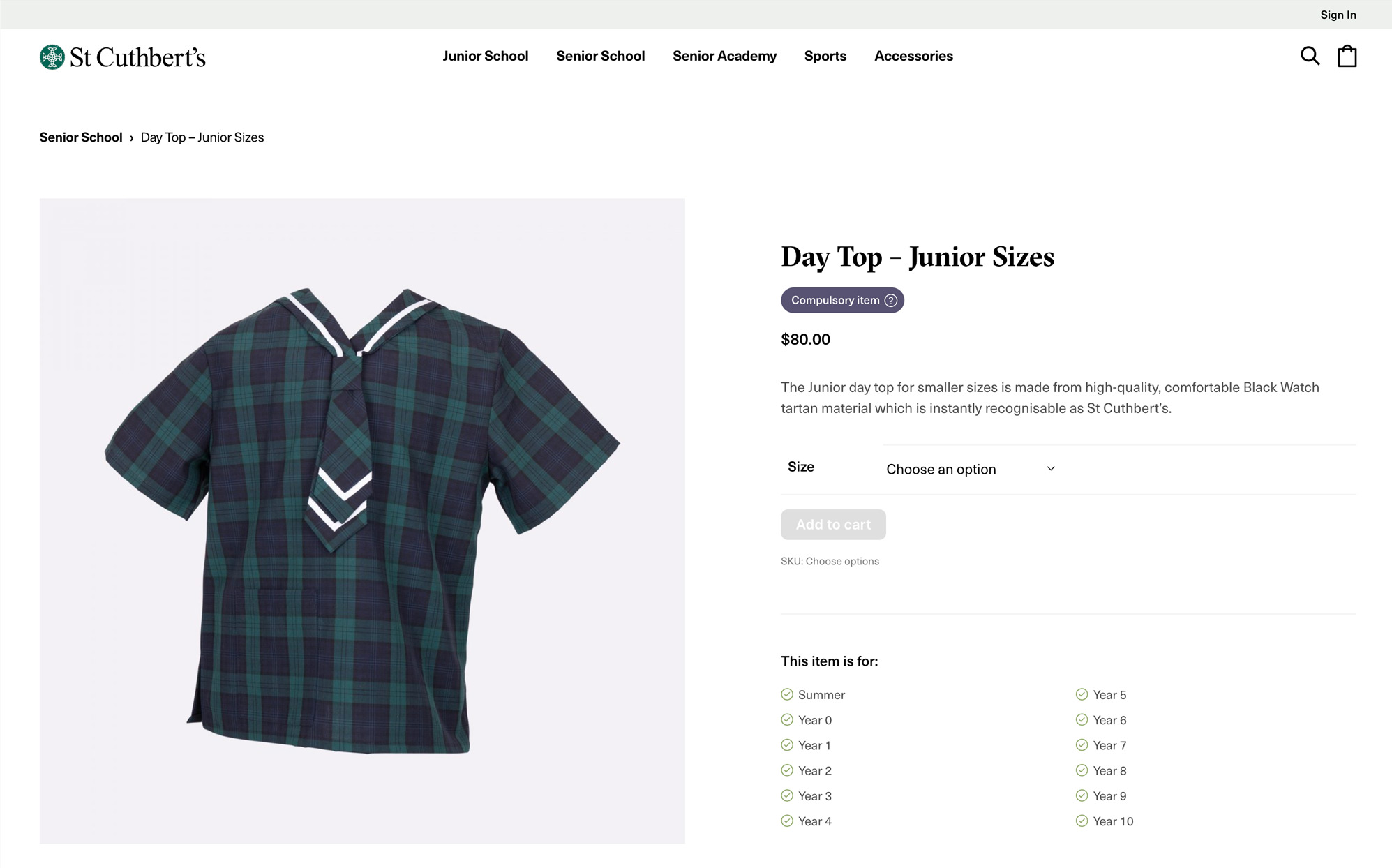 Advanced pick-up/delivery integration
We customised the delivery/pick-up process beyond standard options. Customers can choose from direct classroom delivery, in-school pick-up, or courier delivery. We ended up significantly enhancing the cart and checkout process to make this an easy choice for the customer.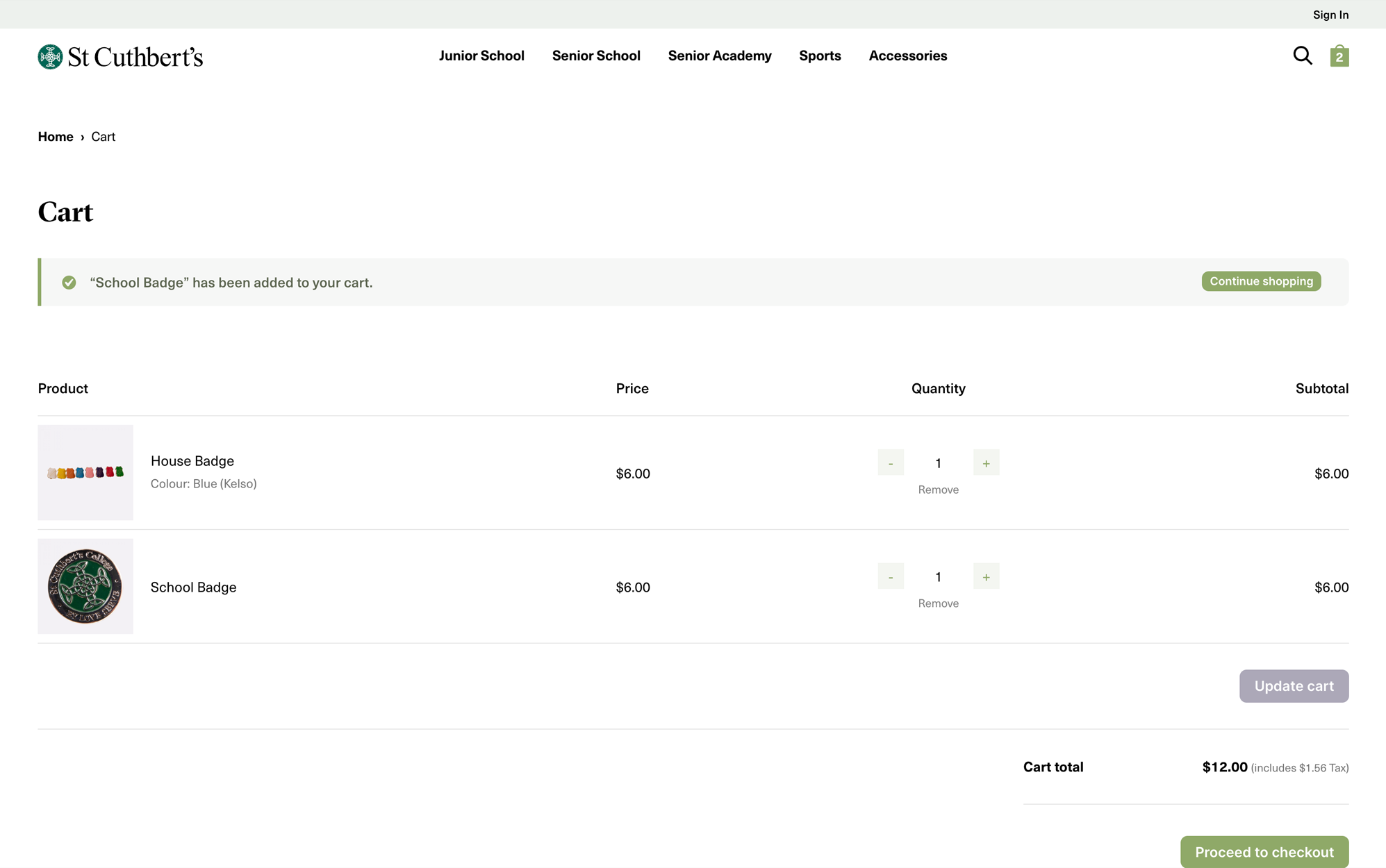 Project highlights
WooCommerce online store
Full design and build
Custom cart and checkout layouts
Expertise we provide to St Cuthbert's
Like what we do for St Cuthbert's? Get an instant price indication for your project now.